Missing Sounds of New York: An Auditory Love Letter to New Yorkers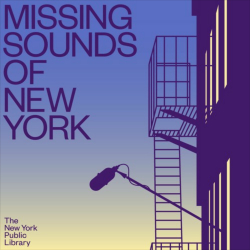 Abstract
The New York we know and love is one click away: cabs honking, pigeons cooing, bike messengers whizzing by, strangers gossiping, the hum of a local library. Anywhere you are can now become the city—all you need is Missing Sounds of New York, The New York Public Library's new album.

A new immersive experience, the album is a collection of audio landscapes that evoke some of the sounds of New York City. Missing Sounds of New York, a partnership with creative agency Mother New York, is a love letter to NYC, connecting New Yorkers around the familiar sounds of urban life that they love and miss during this unprecedented time of social separation.

Each track uses a combination of sounds to create familiar, ambient canvases on which mini stories are placed: a glass breaking in a bar, a dance performance on the subway, an overly enthusiastic baseball fan. Missing Sounds of New York reminds us of what makes New York so special for so many people.
Description
https://soundcloud.com/nypl/sets/missing-sounds-of-new-york