Presque Rien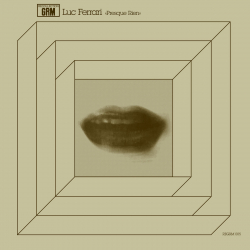 Abstract
REGRM 005

Presque rien n°1, le lever du jour au bord de la mer, 1967–1970 (21'11)

Following the complete disappearance of abstract sounds, we can regard this piece as a sonic snapshot and the culmination of an evolution. This is a realistic rendering (as faithful as possible) of a fishing village waking up. The first idea of minimalism.

Presque rien n°2, ainsi continue la nuit dans ma tête multiple, 1977 (21'37)

Description of a landscape at night that a soundman attempts to define through microphones, but the night surprises the "hunter" and creeps inside his head. It then becomes a double description: The inner landscape transforms the outer night and by composing it, adds its own reality (a fantasy of reality) or, perhaps, a psychoanalysis of his 'nightscape'?

Presque rien avec filles, 1989 (13'54)

Within paradoxical landscapes, a photographer/composer is hidden whilst girls are having a sort of picnic on the grass. Without being aware of it, they offer him the spectacle of their intimacy.

Presque rien n°4, la remontée du village, 1990–1998 (16'00)

I always hesitated before releasing a Presque rien. For instance, it took two years for the first one to come out and things went on this way. The fourth one, took nine years of hesitating. But here it is. Perhaps because this is a real Presque rien fake where reality and lies mix. This is the ascend into the old town of Ventimiglia.
Description
https://recollectiongrm.bandcamp.com/album/presque-rien