Habanera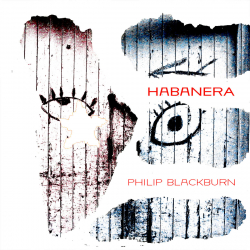 Abstract
Habanera: a soundwalk through Old Havana, Cuba (2004)

Binaural recording, best heard with headphones

What's a "Soundwalk?" It's where your ears rule your feet.

Why Havana? Because there are more musicians per square foot than just about anywhere else and it's good to get out a bit when it's so hot, hot, hot.

What better way to get to know the intimate details of a culture than through your ears and your shoes?

Environmental sound artist Philip Blackburn, known for his sounding sculptures and work on Harry Partch, ambled through Old Havana recently. The city is full of sounds; you can compose your city according to the path you take. Blackburn's path takes us past alleys, buildings and streets where you can hear Fidel waffling on and on, cigar black-marketers, flamenco dancers, kids playing, Santeria and Catholic chanting, and the nightly canon fire.

With 15,000 "professional" musicians in Cuba there is a whole lot of sound going on. Every few steps take you to another sonic space and, in between, you hear the mixes as reflected around the stone buildings. "Habanera" is one pass through this space, recorded with unobtrusive binaural mics in March 2004. Letting my ears guide my feet, sometimes attentive walking is enough to compose; the act of wandering operates a natural mixing console.

We hear sound in context, at a point in space and time; antiseptic studio isolation is the exception. "Habanera" is all about context; how sounds unfold, overlap, and hide — how these sounds blend in this particular environment at this time, and give us a sense of place. A paradise for the blind, perhaps, or at least a dream for the ear.
Description
https://philipblackburn.bandcamp.com/album/habanera